PLP
in
JAMAICA!
Photos of Progressive Liberal Party Leader Perry Christie meeting Bahamian students in Jamaican from 5 - 8 March 1999... The Leader was accompanied by Grants Town MP Bradley Roberts and Senator Fred Mitchell who organized the trip to attend the installation of the Vice Chancellor of the University of the West Indies.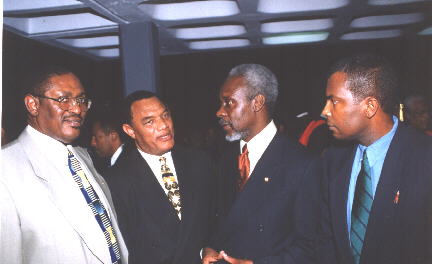 Left to right : Mr. Roberts, Hon. Perry Christie, Rt. Hon. P.J. Patterson, Prime Minister of Jamaica, Senator Fred Mitchell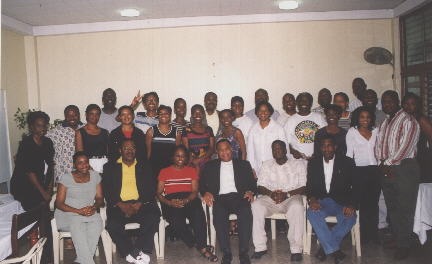 Seated from left with the students of the Association: Keisha Simms, Vice President; Bradley Roberts MP, Elaine Robinson, President Bahamian Women's Club, Jamaica; Perry Christie, Neil Parker, President BSA and Senator Fred Mitchell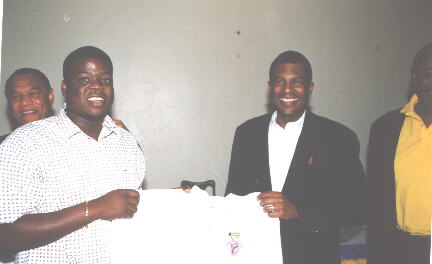 Neil Parker, President of the Bahamian Students Association presents an Association shirt to Senator Mitchell. Mr. Roberts looks on. Perry Christie is at left.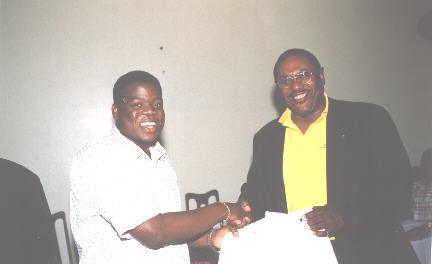 Bradley Roberts MP gets his
shirt from Neil Parker, President BSA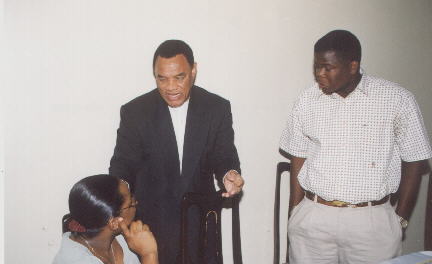 Neil Parker, BSA President with Perry Christie and Keisha Simms, Vice President from Freeport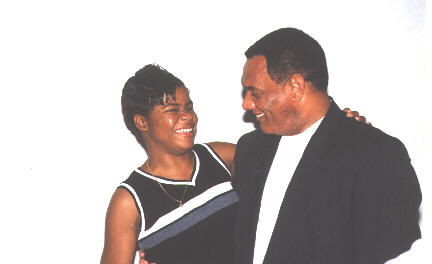 Perry Christie being greeted
by one of the students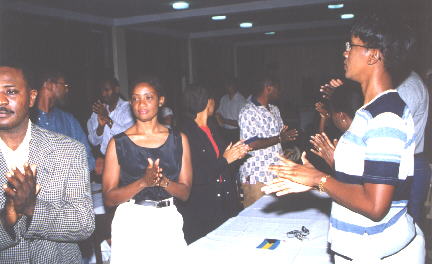 A shot of the audience at the Leader's reception Sunday 7 March for UWI students and for CIBC workers.


Senator Mitchell presents the Association's
President with copies of
GREAT MOMENTS IN PLP HISTORY
by Senator Mitchell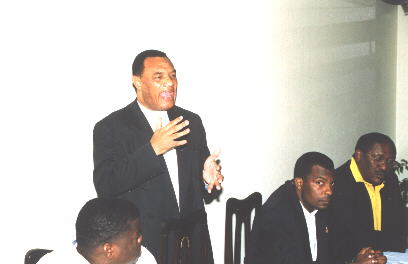 Perry Christie addressing the students 7 March
---
PHOTOS BY VIN MC KAY
6 A HALF WAY TREE ROAD
KINGSTON, 6, JAMAICA
876-926-4659