An Official Visit To London by
Senator Hon. Fred Mitchell
Opposition Spokesman on Foreign Affairs
---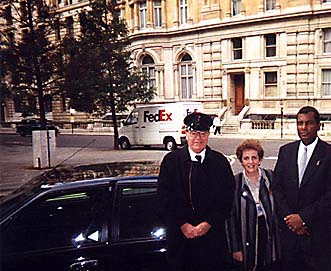 Greetings from the Commonwealth of The Bahamas to Mrs. Jenny Steeples of the Foreign and Commonwealth Office and Mr. Philip Collins, our chauffeur during the visit to London. Thank you for all of your help. Our photo shows them in front of the car.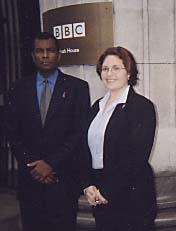 With Jessica Robertson of the British Broadcasting Corporation (BBC). 8th November, 1999.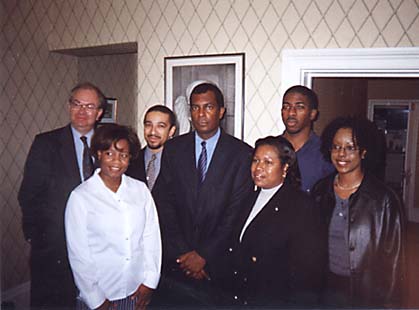 With executives of The Bahamian Students Association at the University of Buckingham. From left are University Vice Chancellor Robert Taylor; Vice Chair, Onan Williams (Secretary); Neville Wilchcombe (President); Senator Mitchell; Jannet Bullard (Treasurer); Rouschard Martin (Vice President) and Takia Miller (member). 11th November, 1999.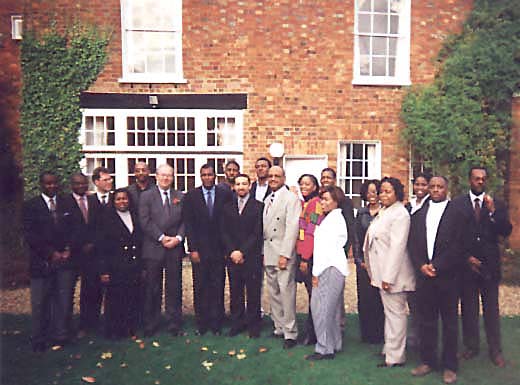 This Senator graduated from the University of Buckingham in December 1985. It was treat to return there, and be hosted by Vice Chancellor Robert Taylor and Senior Law Lecturer Irvin Stephens, together with the Bahamian Students Association headed by Neville Wilchcombe. The visit took place on Thursday 11 November. Thank you for a warm welcome. The University is looking toward expanding its base in The Bahamas by trying to attract not only law students but students in the Hotel Management programme. Group Photo L-R: Prince Bonamy, Richard Bootle, Irving Stevens, Jannet Bullard, Milton Cox, Vice Chanc., Mr Mitchell, Rouschard Martin, Neville Wilchcombe, Samuel Rahming, Michael Saunders, Olivette Missick, George Missick, Onan Williams, Takia Miller, Sandrina Benjamin, Melissa Selver, Nkrumah Mulmi and Carlsun Shurland.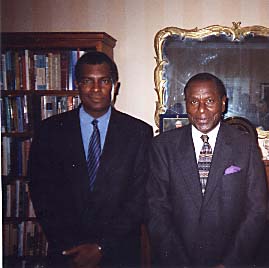 With retired public servant Dr. Prince Bonaby, now law student at the University of Buckingham. 11th November, 1999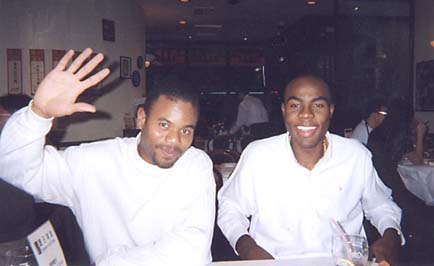 With students Jamaal Davis and Lee Davis at Chinese restaurant. 8th November, 1999.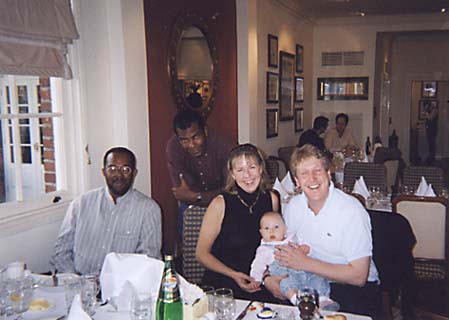 From left are Carlson Shurland, F.A. Mitchell, Claire, Martin & Kaya Minns. Mr. Minns is a political consultant to the Progressive Liberal Party.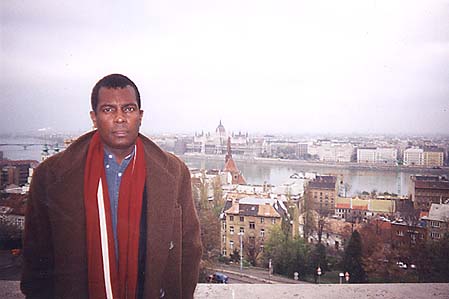 Overlooking the Parliament Building in Budapest, Hungary. Saturday 13th November, 1999.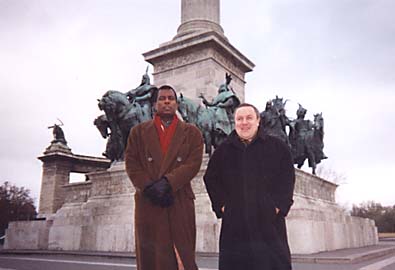 With Businessman Josef Gunther, Budapest, Hungary 15th November, 1999.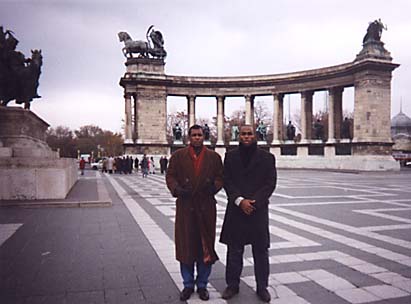 In Heroes Square with Clerk and Personal Assistant Lee Davis in Budapest, Hungary. 15th November, 1999.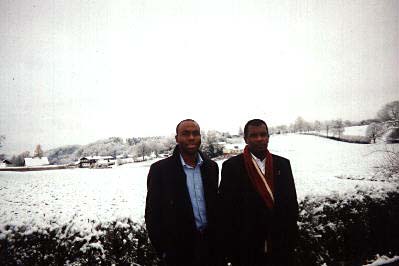 With Lee travis Davis following a snowfall in Gmuden, Austria. 14th November, 1999

---