FOX HILL PRESCHOOLERS IN THEIR
FOURTH ANNUAL EASTER PARADE
AND SERVICE LAST WEEK AT ST.MARK NATIVE BAPTIST CHURCH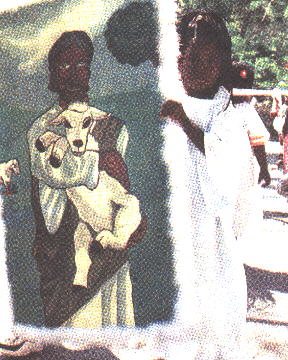 Three year old Patera Russell holds up a
scene of Jesus with a lamb.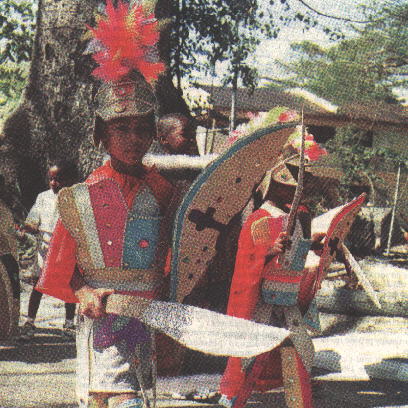 Five year old Tishad Bastian is dressed like a Roman Solider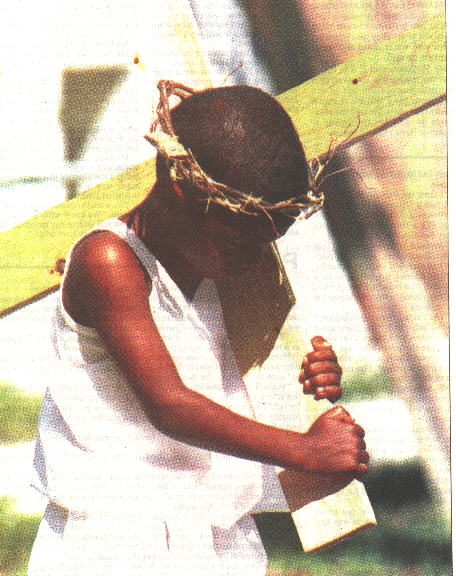 Four year old Dominic Adderley wears a crown of thorns and carries a wooden
cross in re-enactment of Jesus' last hours before he was crucified.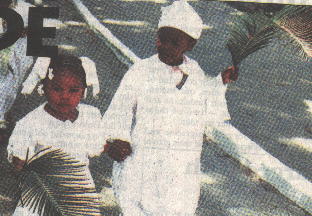 Megan Fox and Doriss Wilmoth carry palm fronds
during the parade.